ABOUT SHORT STOP FOOD MARTS: FAMILY-OWNED SINCE 1971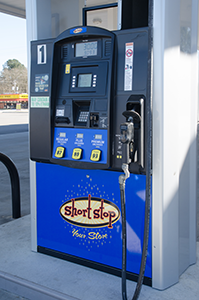 Short Stop Food Marts was founded in early 1971. Vance B. Neal, who visualized the potential growth of the convenience store industry, became the company's first president on August 1, 1971. In 2011, Vance Neal fully retired from the company that he helped create. His vision and goals are instilled in his children, Chris and Mary, who now run Short Stop.
Vance Neal's Bio
Before getting involved with the convenience store business, Mr. Neal received his B.A. in Business and Accounting from Campbell University in 1963. After graduating, he became an auditor with the North Carolina Department of Revenue. Mr. Neal's background in accounting, his attention to detail, and his insistence on store cleanliness and merchandising have allowed our company to become well-respected in the convenience store industry.
Mr. Neal was the President of the North Carolina Association of Convenience Stores in 1983. In 2005, Short Stop was named Retailer of Year by the North Carolina Association of Convenience Stores.
Chris Neal's Bio
Chris has been with the company 35 years and received his degree in Business Administration from Campbell University in 1989. In 2010, Chris was elected President of the North Carolina Petroleum and Convenience Marketers Association (NCPCM) and now serves on its Board of Directors. He also served on the North Carolina Education Lottery board for 7 years shaping the way Lottery is sold in NC. Community activities include serving on various local Boards. (bank, school etc.) He enjoys tennis, golf and spending time with his wife Angela and two daughters, Madison and Sydney.
Mary Neal Morketter's Bio
Mary Neal Morketter is the company's Vice President. After graduating from Fayetteville State University with a degree in Business Administration, she came to work in the family business. She has been with Short Stop 27 years. In 2011, she also served on a committee of the North Carolina Petroleum & Convenience Marketers. . In 2016, she awarded the "Rising Star" in Top Women in Convenience by Convenience Store News. Mary has been on the board of the local chapter of the American Red Cross
Where We're Going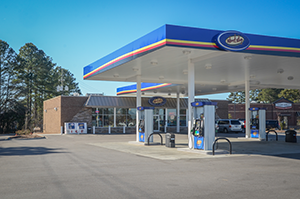 In 1985, Short Stop purchased 23 E-Z Shop stores pretty much doubling in size overnight; in 2004, we purchased 7 Exxon locations in Cumberland County. Today, there are 45+ Short Stop gas stations and convenience stores across Eastern North Carolina. We maintain an employee base of 280 employees at all times.
In recent years, we converted some of our branded gasoline locations from BP to our own Short Stop brand of gasoline and updated our logo to reflect our move toward the future. By the end of 2010, all 46 of our locations were using our in-store scanning and back office software from DataMax. Short Stop has also partnered with Gilbarco to implement Passport POS registers and Gilbarco dispensers in all our locations. We are constantly looking to acquire other locations to grow or build new from the ground up. Short Stop is always renovating or remodeling locations to keep up with the ever changing customer demands.